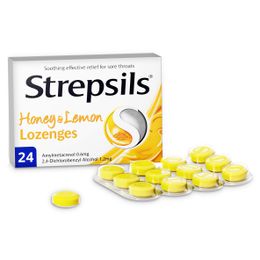 Strepsils Honey and Lemon Lozenges, contain a combination of two effective antiseptics (2, 4-Dichlorobenzyl alcohol 1.2mg, Amylmetacresol 0.6mg) to relieve the discomfort of sore throats in the soothing honey and lemon Lozenge format.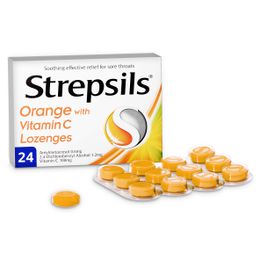 If suffering from a sore throat try Strepsils Orange with Vitamin C which helps you to relieve sore throats discomfort and replace the Vitamin C you may have lost during a cold.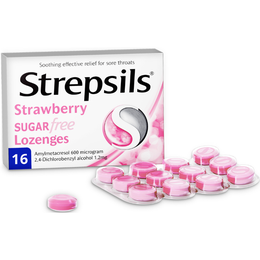 If suffering from a sore throat and you require a sugar free lozenge try our Strepsils Strawberry Sugar-Free Lozenges.